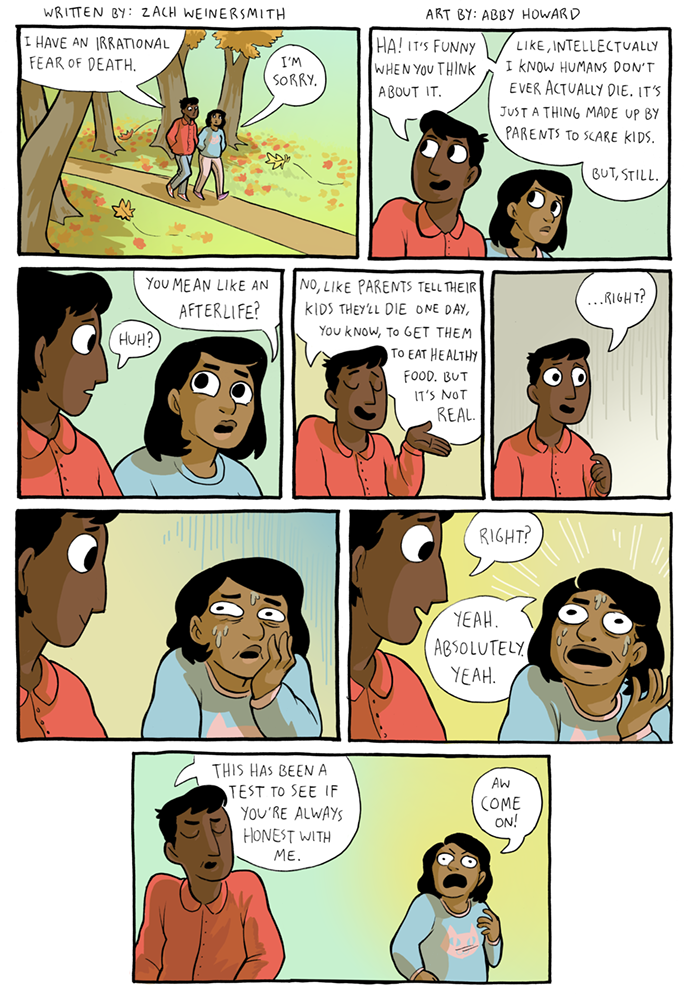 Click here to go see the bonus panel!
Hovertext:
Kelly and I are book-touring in London this week and I wasn't able to quite get a buffer together. So, you will have to suffer through a week of actually good artwork by the astonishing Abby Howard.
New comic!
Today's News:
This week's comics will be written by yours truly, but drawn by the amazing Abby Howard.
If you want to see me and Kelly on our book tour, we're just doing a few events, which are listed here.